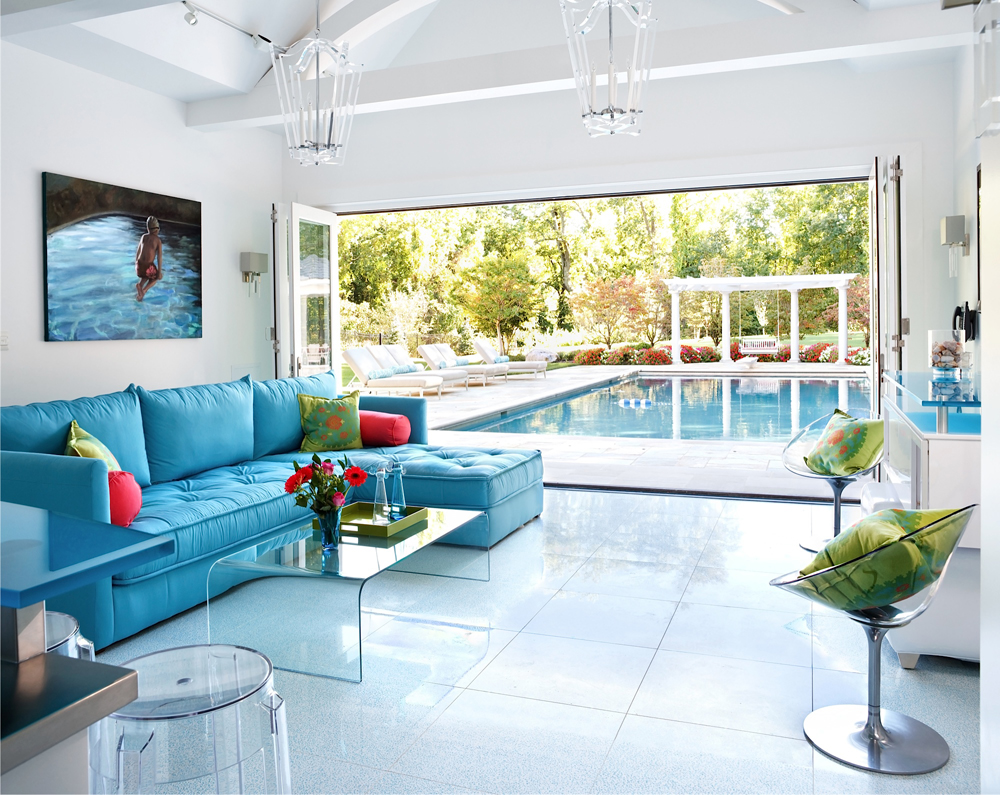 ABOUT
Since 1986, Marci Brand has been working with clients to create a space that reflects their own personal tastes. She has worked on both residential and commercial projects in the Washington, DC area as well as New York, Florida, San Francisco, and New Hampshire. Marci's specialties include selecting paint colors, rearranging furniture, selecting new furuniture or reworking existing furniture, renovating kitchens and bathrooms, window treatments, and art consulting.
PRESS
click on the links below to read the articles
HOME & DESIGN, MARCH/APRIL 2011

This unexpected juxtaposition of architectural elements well represents the eclectic design throughout the spacious, three-level house. Created by Bethesda interior designer Marci Brand and her Washington, DC, colleague Christina Dutton, the décor combines elegant furnishings, classical architectural trim and contemporary art set against hand-decorated walls. "This is a house built on the details," says Brand. "We kept layering and layering to give substance to the rooms."

Click here to read the full article »

HOME & DESIGN, SEPTEMBER/OCTOBER 2011

Some would say the ultimate luxury is enjoying a steam room and sauna in the privacy of your own home. Even better is when these amenities are tucked into a space as tranquil and soothing as a world-class spa.

Such is the case in a new Bethesda home designed by Marci Brand of Marci Brand Interiors with colleagues Christina Dutton and Sara Magovern Leahy. The team set out to create a spa bath with a cool, relaxing vibe, located next to the home's gym. They started out by selecting glass tiles for the steam shower in the client's favorite palette of pale blue, green and orange.

Click here to read the full article »

O'NEILL STUDIOS, AUGUST 2012

Last year we worked with one of our favorite designers Marci Brand to create a stunning residential bathroom. This project is now being featured in an up coming sourcebook and we are thrilled for Marci! Karen Suderman and Marci worked closely with the client to come up with just the right stencil, with the right scale and color.
CONTACT
301.908.7484
info [at] marcibrandinteriors [dot] com